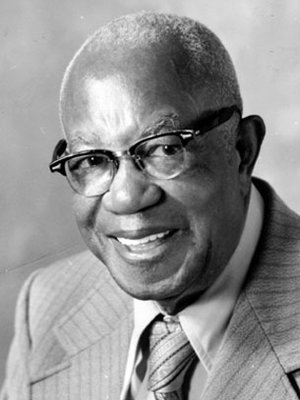 Nothing that lasts is built overnight!
A.G. Gaston Construction has a rich, well-storied past literally built on our unique vision for the future.
Our story began more than three decades ago in 1984, when 20th century visionary Dr. Arthur George Gaston founded the company following a request from the Secretary of Housing and Urban Development (HUD) and the Housing Authority of the Birmingham District (HABD) to participate in a pilot program that sought to renovate several Birmingham, Ala., public-housing properties. As part of this effort, a workforce of property residents not only had the opportunity to participate but also earned the added benefit of receiving training in the construction industry. This original program was quite successful, and many of the resident-participants went on to graduate and become employees of A.G. Gaston Construction.
Over the following 25-plus years, A.G. Gaston Construction has grown from a small residential contractor to one of Central Alabama's most successful construction and management services.
At A.G. Gaston Construction, we embody the core values of our organization and brand not only in our day-to-day interactions with clients but also with one another.
We want to be known for our:
Innovation – Our company began because Dr. Gaston opened himself to new ideas that would help the community at large and its members. We continue to value creative thinking and approaches.
Passion – We believe that loving what we do helps us do it exceptionally. We support the entrepreneurial way of thinking not only with our clients but also with startups we support, visionaries who have the potential to change their industries and the world for good.
Dedication –  Our more-than-three-decade-long history is driven by our dedication to building the future one vision at a time—whether it's through our core construction business or our Private Equity Investments program.
We are guided by:
Teamwork – The A.G. Gaston brand—past and present—is built on collaboration and sharing of talent, innovation, and experience, whether it's with our clients or each other.
Transparency – We work with openness and accountability, so our clients think of us as members of their team rather than their "hired help." Sink or swim—usually swim—we are in the same boat with them.
Social Responsibility – Social responsibility is the foundation on which Dr. Gaston built A.G. Gaston Construction more than 30 years ago. We aspire to meet our obligations with our community and globally through all of our efforts—whether it's by choosing eco-friendly materials and methods or by supporting startups that we hope will change the future.